Buy NieR: Replicant ver.1.22474487139… EU Steam CD Key Region:EU Platform:Steam Languages: Stock: In stock
How to start such a review? Wondering if a game can become a cult, even though not many people originally expect it? Wondering if games can be real art? Thinking about the emotional impact of the stories that games serve us? Or an outrage at the sometimes seeming nonsense of game names, which are sometimes unnecessarily "breakthrough" just to capture the first signal? NieR Replicant ver.1.22474487139 … puts relevant answers in each of these topics and in each could be a demonstration. The game, which used to not be so interesting, was just a niche branch of the already marginal Drakengard series. But now it's back, NieR Automata has become such a big hit that players are hungry for stories from this unconventional world.
You may think you know the complicated stories of the game series. There are really many of them, some of them are unnecessarily intertwined, while others make perfect sense only after a thorough study of all possible sources. And then there's Drakengard / NieR. Action RPG series about demons, dragons, pedophiles, heroes, androids and robots. That it doesn't make sense? But he puts it, it's really complicated. I would say beautifully complicated. And the whole thing is also beautifully dark, bleak and depressing.
I hate NieR Replicant. I hate my character in the game. In its own way. This is a game where you will enjoy and have fun doing things you don't really want to do, you just don't know it. Not only the story of the whole series is complicated, but also the story of this game itself. If you've played Drakengard, you probably know what I'm talking about. If you played the original NieR game, you know what I'm talking about. If Automata got you, you probably know what I'm talking about. The slot machine is a sequel to the Replicant / Gestalt game. Not direct, it takes place in the distant future, but Automata is the result of the decisions you make here.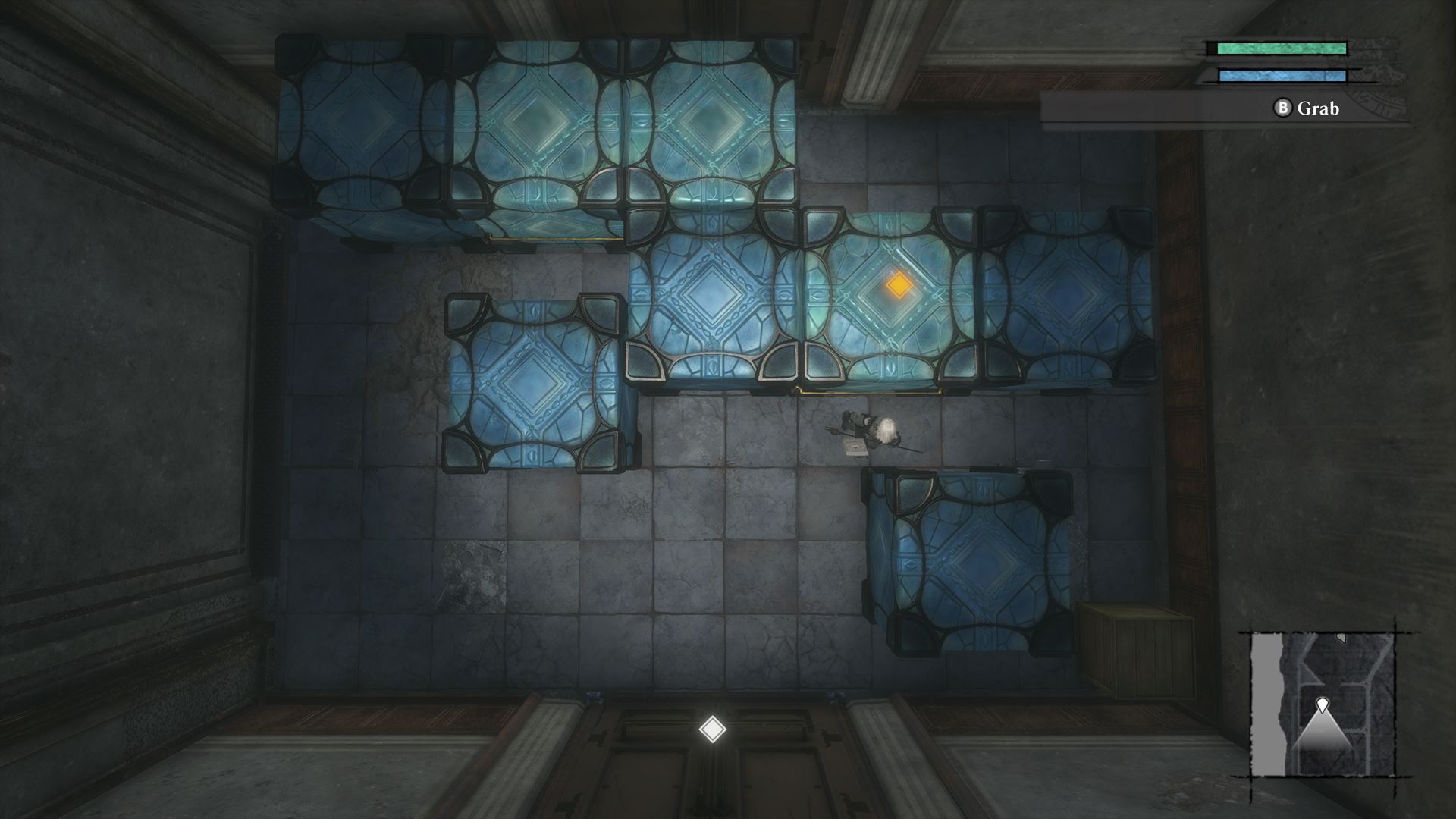 One pass is not enough. It's about the rest of the series, it's no different here. One pass of the game is just a very superficial ending to some part of the story. Even during the first game, you know here and there that not everything may be as it seems at first glance. After all, there is a huge contrast between the beginning and the rest of the game. But the first end only touches the surface. The other end gives context to previously experienced events, adds cut scenes, adds stories and moments when you would rather overwhelm the characters. The game is good in that not everything is good in it. It's really practically not about happy endings. And when you reach the real end of the story at the other end, three more are waiting for you (one is therefore completely new), but beware, with various more demanding conditions. However, they go even deeper and you definitely want to see them.
So what is it about? It is an existentialist ballad about free will, predestination, soul and even love in various forms. Your character lives in a world under attack, where you can safely move only in your village, while danger awaits behind the walls. But it is love and destiny that will cause you to go beyond the walls of the village and at the same time start events that have a greater impact than you expected at all in the beginning.
The charm of the NieR Replicant story is not in any big way about saving the world and the like. It is in many of the little stories that make up the game. And it's up to you how many of those stories you actually know. And how many characters in the game you will actually recognize. You can just run forward along the main line, or be seduced by a quantum of side quests that will expand your absorption into the world and also your relationship to the game as such. There are several villages with their stories. There are many characters, each own. Some so much that there is a good chance they won't get you. It depends on whether you like bizarre things. As bizarre as a child in the body of a skeleton with a large round head, or a sarcastic book. Or a desert tribe with strange rules that you don't understand at all, but it will still grow on your heart.
It would be naive to think that Nier goes after the impact of events without emotional blackmail. It's here, but the good thing is that it doesn't work on its own. Respectively, in some cases, yes, but even there, for example, the second pass of the game reveals a little more useful context), so in the event of some death, you will no longer turn your eyes. From an overall point of view, however, I must commend the authors for embarking on a challenging area of ​​emotional roller coaster with many tense scenes that bring tears to your eyes and manage it well, even if it requires enough hours of playing.
The game consists of two parts, between which it changes a bit. The first part represents about two-thirds of the game and is more important to get the other ends of the game, and you can't go back to it, so if you don't complete some tasks, you won't get to them. The second is shorter, but perhaps more intense and action – you are stronger, you have more abilities, more weapons. If you repeat the game, just go from the beginning of this second part. He will be pleased that this version also contains new content, or slightly modified content. You'll find both new challenges and The World of Recycled Vessel challenges right as part of the game's foundation. So if you also played the original, you will find news here, or old things a bit modified and expanded (such as gun stories).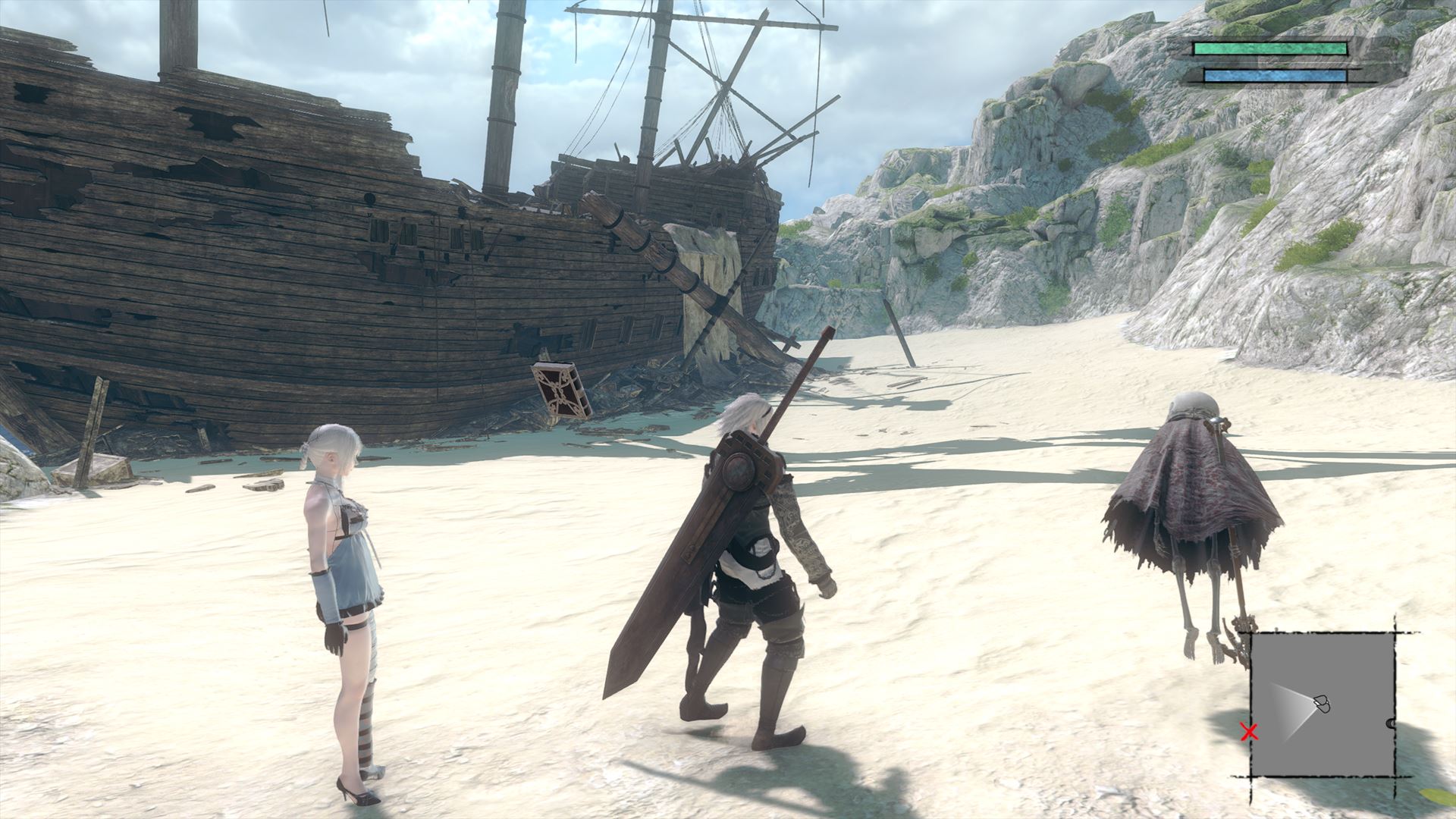 One play is for 20 hours, others add another hour. If you want to have it all, the game will take you over 60 hours. The problem is a bit with her side tasks. In my opinion, they are well written, but their content is already lagging behind. It's just fetch quests, killing monsters, finding and carrying things, and getting around. You will probably enjoy it, because there are interesting stories from a diverse range of characters, only the content itself seems very repetitive. However, if you want all the ends, you have to go for it all and that means grating. But a system of automatic fights will help a bit with the grind. The game plays very well, but once you've been grinding for hours, it may come in handy for a few moments that you're just watching the character fight. And over time, the possibilities of speeding up travel around the world will help.
But the fight itself is definitely not bad. It is a typical Japanese mower in this respect, so you eliminate hordes of enemies with a variety of weapons of various kinds (swords, axes, spears …) and over time you will get really strong pieces, often larger than the character itself. The fights vary accordingly, but they still use a system of strong and weak attacks, tricks, blocks and counters. At the same time, it pays to read the tutorials that the game often literally throws at you, so that you can master it as best you can. And to that are added long-range attacks, of which there are many, and you can choose the effects that suit you best.
In addition, you are not alone in much of the time spent playing the game. And I don't just mean the varied offer of characters and especially the bosses you will face. Two other heroes will join you on your pilgrimage. I don't want to talk directly about playable characters, but they are definitely auxiliary characters. They have their own abilities and automatically help you with the attack, one of them can also complement life. You don't have to worry about anything. Not only does it help, but it also improves the impression of the event itself, as you get the impression that it is ultimately a bit more spectacular than it actually is. The game often deftly "deceives the body". For example, even though you are still running between the same locations, it is not boring. The fights get complicated, so do the dialogues, so in the fiftieth run across a vast meadow you fight against tough enemies and the characters take on a new theme, which are things you primarily notice.
But one thing she didn't get so old in the game and that is her RPG system. You fight, complete quests and gain experience points, which improves your character in basic attributes. Then there is the system of words, so during the game you get parts of words and assign them to weapons, magic and other elements. It's unintuitive, chaotic and a little unnecessary. In time, you will automatically assign the strongest words to everything there, and in fact you will resign from role play or other character builds, which is a shame.
The graphics didn't get well either. I know, it's a remaster, and considering that, for example, the character models are still relatively nice. Only the environment often yawns with emptiness too much. In addition, such a game deserves a proper technical condition and lags behind. It's a game from the PS3 era without major graphics upgrades, it should still run on the Switch, but instead we have a maximum of FullHD resolution on the consoles, and almost all of them, which is very little. At least the shooting doesn't drop from 60fps. At the same time, since it's a game from the PS3 era, you have to accept that it is translated by frequent recordings, which we also get used to when playing games of this size.
And until the game is graphically pleasing, thanks to the music, it is a balm for the soul. Her soundtrack is almost perfect, rich, colorful, perfectly emphasizes emotional scenes, completes the environment, unleashes dynamics in action. You'll find moments here that sound like Hans Zimmer falls asleep on an organ, but they sound so incredibly good that you'll be sorry they're so short. In addition, the music is not original. They are original compositions, but in new arrangements. In addition, they are complemented by completely new songs. The dubbing is complete, in Japanese (since there is also a Japanese track) even a little changed. But it is perfect in both languages. You will fall in love with Laura Bailey as Cain, Liam O'Brien as Grimoire Weiss is also excellent. Thanks to the voices, the characters will grow to your heart and their stories will catch you.
I love NieR Replicant ver.1.22474487139 … because I hate the game in some way. And this is something that is not often seen. She wants your emotions to break down and she does great. Maybe even better than Automata, as there is much more to it. Realizing what you've actually done most of the game is one of the best game shocks. I just still think that such a quality game in 2021 deserves a little more work. Technically move it further, tweak it and adjust the already worse functioning mechanisms. I highly recommend it to everyone this way, but know that it has shortcomings.
Pretty good
Perfect story with alternative endings