Buy Hitman 3 EU Epic Games CD Key Region:EU Platform:Epic Games Languages: Stock: In stock
IO Interactive tried to create a new restart of the Hitman brand in 2015, which is just closing with the third part. The whole trilogy was different from the previous primary story parts, but at the same time interesting, as it moved the whole series into a more sandbox style with higher replayability.
It was an interesting shift that allowed the players to realize themselves, to look for the best ways to destroy the targets, or all the ways to kill them, to unlock new possibilities and at the same time explore the vast environment. Although there was not much environment in every game, each also offered hours of fun for determined killers. At the same time, the authors also tried out sniper tasks with cooperation, in the second they added a multiplayer ghost mode, but now in the three they have returned to the basics without similar accessories.
Although the story was minimalist and rather only complemented more self-directed missions, in the second and now especially in the triple, the authors began to focus on it more and feel it. There are only 6 missions in the triple, but due to the fact that the story is already culminating, they are more significantly connected by the story, the focus changes and in some places they go into action.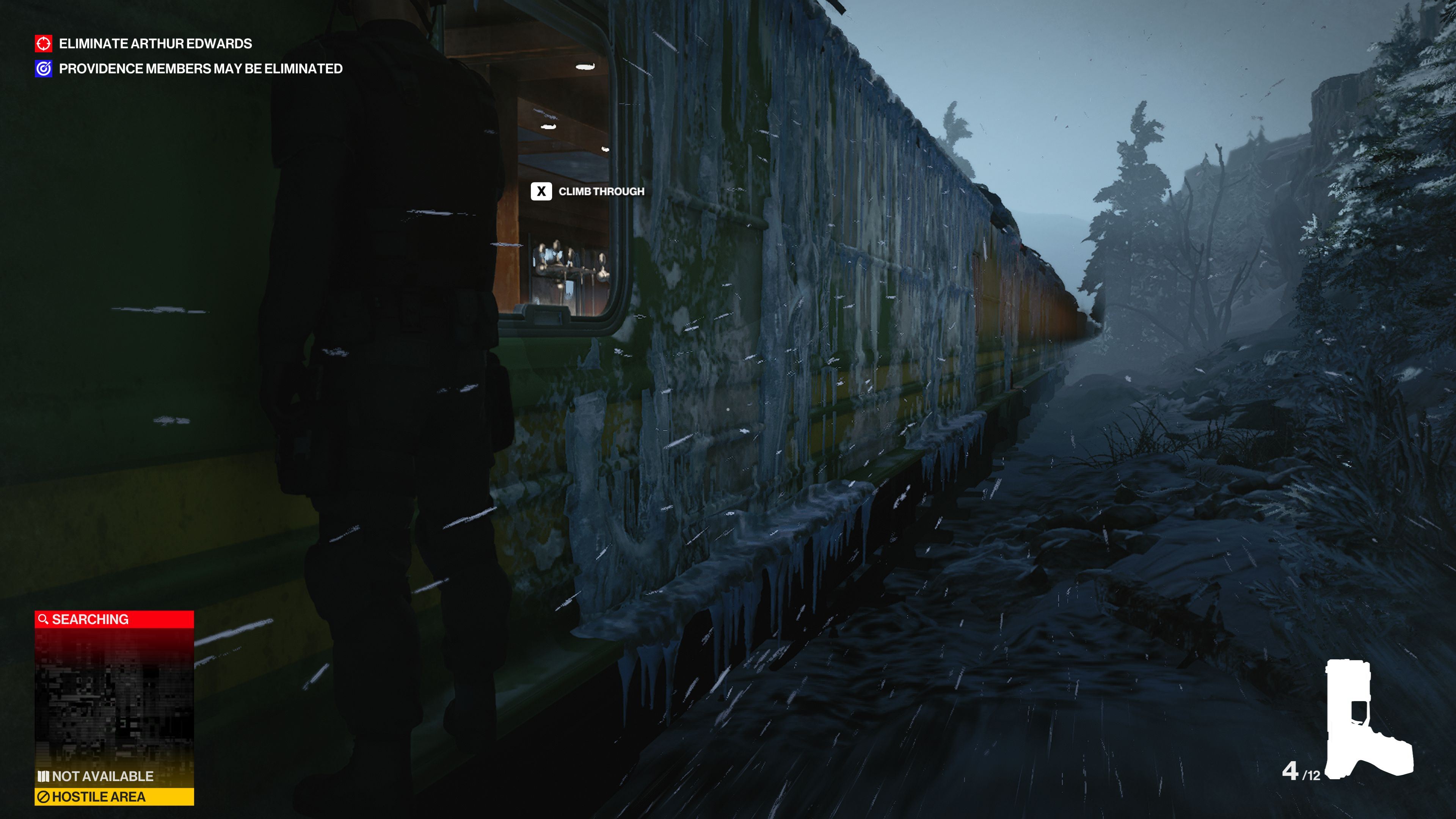 In the story of Hitman 3, the fight between number 47, the perfect assassin and his liaison Diana, continues against the Providence organization, this time with their task of destroying its leadership. There will also be surprises and twists and turns. Finally, the whole story of this part is surprisingly profound and you will enjoy it, of course, in addition to great gameplay in open environments, the possibilities of which are still widespread here.
Wait here for 5 open maps, each one of the best in the series and one closed and more action-packed map that will close the whole trilogy. You start in a skyscraper in Dubai, where you get into an elite company and try to infiltrate and destroy your goals. The second mission is unconventional and will take you directly to the Sherlock story, where as a detective you get to the English seat and it will be up to you whether you are looking for the killer or just go after your goal. Then you will find a nightclub in Berlin, where the goals will change slightly and will not be specified, which will be an interesting revival. There is also a very nice level in China, where you get to the neon-lit district, where Providence does experiments in secret laboratories and you also come to a party in vineyards in Argentina.
All very nice and mostly filled environments, in which fans of modern Hitman will find something to their liking, will be able to look for ways to kill their targets, look for the best weapons, change, infiltrate deeper and deeper and try to unlock everything in the area. New now is a camera with which you can capture objects or devices, and your clutch will either describe it to you or the device will hack. But if you don't want to look for different options, you can create your own path, whether you steal and destroy the target with one shot, or just pick up weapons and shoot. It works, too, although it's not exactly the path of the silent killer.
However, fans of the action will be pleased with this journey, and even the last level, which is such a return to older Hitman games, has a tactic, but it is straightforward, which is based on the fact that it is on the train. You can try to avoid fighting, go through stealth-style wagons, but don't expect deeper options here. If you don't have enough action, the game has an interactive benchmark level on your PC, where you can both test weapons and call enemy patrols and try to eliminate them. This benchmark is strongly based on physics and it feels as if the whole authors are preparing for their new game with James Bond.
Six levels is not much, but it will offer fans of the original two games a hundred hours of gameplay. At the same time, IO allows you to connect all three games in one, while if you have bought Hitman 1 and 2, all levels will be unlocked automatically (so far on consoles, on a PC they still solve it). Or if you haven't played previous games, you can buy Hitman passes and unlock it all for a complete experience. It is definitely worth playing the whole game now and also back the original levels now with new equipment.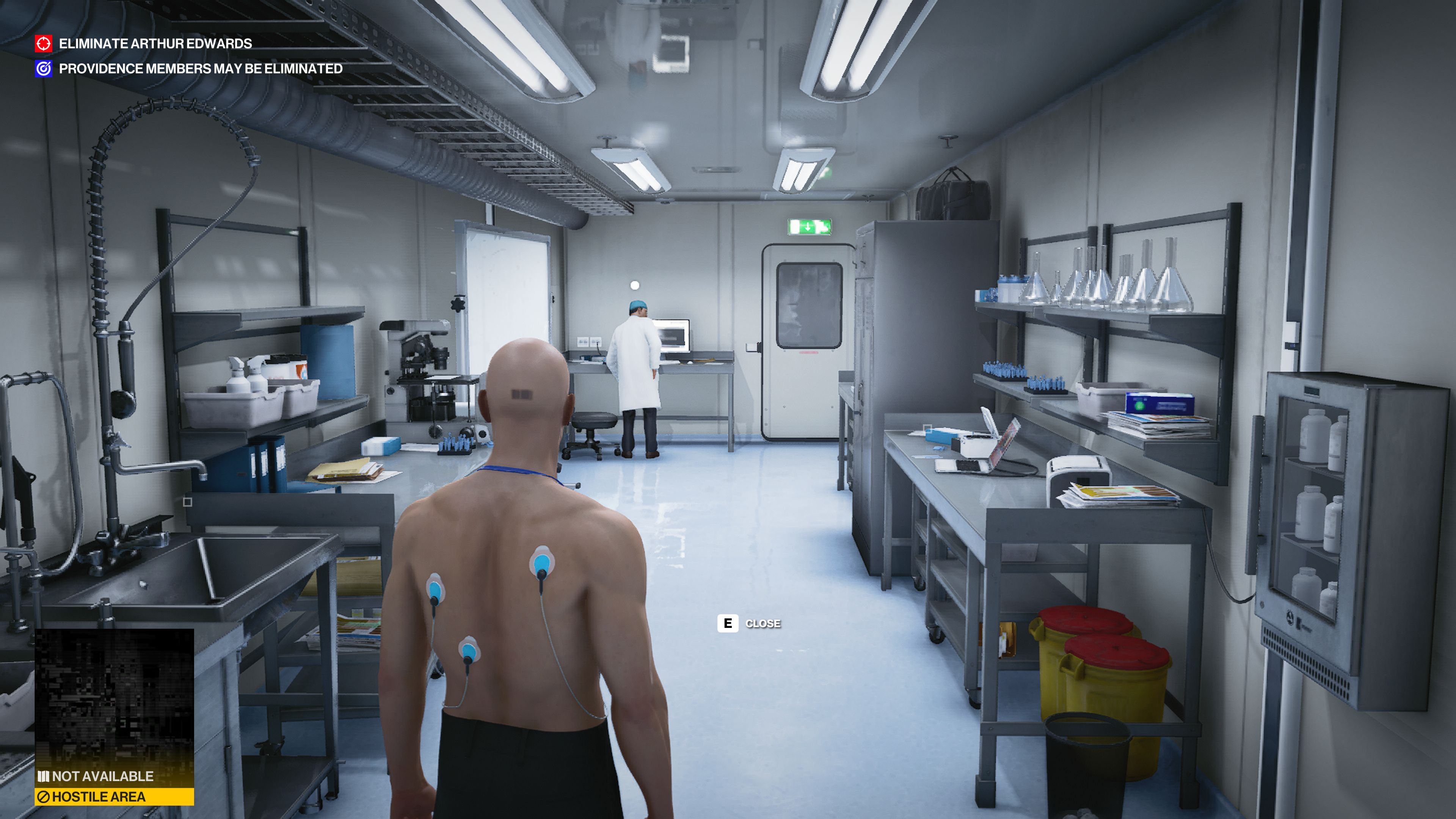 It is a pity that this time IO interactive did not add other options beyond the standard singleplayer game, older options such as sniper cooperation and ghost multiplayer have already ended and, unfortunately, full-fledged cooperation has not been added, even though the authors seemed to go in that direction. They added two characters to the story, as if they wanted to try it, and some parts of the game suggest it, but in the end they obviously started in a different direction.
Graphically, the title is very impressive again. IO interactive nicely improves its Glacier engine and although it does not have the capabilities and realistic visuals of top engines, it has a specific style with interesting accessories that can capture the living world very well. For example, they do almost perfect reflections even without Ray tracing, the lighting is impressive and the number of characters in the areas is stunning. Likewise, the behavior of the crowds and the overall AI of the enemies is decent. Of course, don't expect miracles from AI even now and they won't let the basic scripts go there. After a few minutes, they still stop paying attention to the dead body or the whole murdered floor and continue the actions as before. However, this is a limitation to the gameplay itself.
It is rather a pity that since the first Hitman, the authors in the series have not improved the animations, of which there are many, but sometimes they are rough and unnatural, for example, when climbing and handling, it is like going back twenty years. In the cutting scenes, they have already improved and it is no longer a mix of images with dubbing and they are already animated, although the quality of their processing could either be higher or they could be directly in the engine. This is how it looks at a mix of engine and CGI, and it's not exactly the most ideal, but they will fulfill their role in telling the story.
The game is currently only on the PC in the standard version, but on PS VR on PS4 it also offers a VR version with an FPS view. You can only play with the gamepad, but you can enjoy a different view of the universe, the complete Hitman universe from all three games. After the expiration of the exclusivity, we are waiting for this mod on VR for PC.
Hitman 3 is a very decent final new story number 47. It offers great levels, some news and this time a more intense story. It is a pity that there is no more content, 5 full levels and one final one is not just meat, although they can confiscate experienced killers for a hundred hours and it will complement their collection of previous games, as it will be interconnected. For inexperienced killers, IO allows you to enjoy the entire series in one title, although older levels must be purchased. But even so, if you haven't played a trilogy, now is the time to start.
Awesome
6 very high quality missions, storytelling,extensive disposal options and ability to link all Hitman content and progress to a threesome makes a perfect game