Set Lowest Price Alert
×
Notify me, when price drops
Set Alert for Product: Citystate 2 - €23.49
Buy Citystate II Steam Gift
Languages:




Citystate 2 Prices
Price History
Price history for Citystate 2

Latest updates:

€49.89 - October 13, 2021
€3.47 - October 13, 2021
€9.84 - October 11, 2021
€2.07 - October 9, 2021
€3.74 - October 9, 2021
€7.00 - October 8, 2021
€7.55 - October 4, 2021
€67.22 - October 1, 2021

Since: June 8, 2021

Highest Price: €67.22 - August 26, 2021
Lowest Price: €0.99 - June 8, 2021
Description
Build the cities of a new Nation and bring about your vision of the ideal society. Citystate II is a modern city-builder featuring political customization and realistic economics with a focus on macro management.
About The Game
Citystate II goes back to the origins of what made city builders such as SimCity 4 captivating and demanding by offering realistic urban simulation systems centered on civic and economic matters.Special attention was given to freedom of play, this is an old-school sandbox game with no limitations nor goals. And you can play with or without politics.
This game contains economic slang, a bunch of statistics and depicts political ideologies in an arbitrary and subjective way. Citystate II is intended for mature audiences.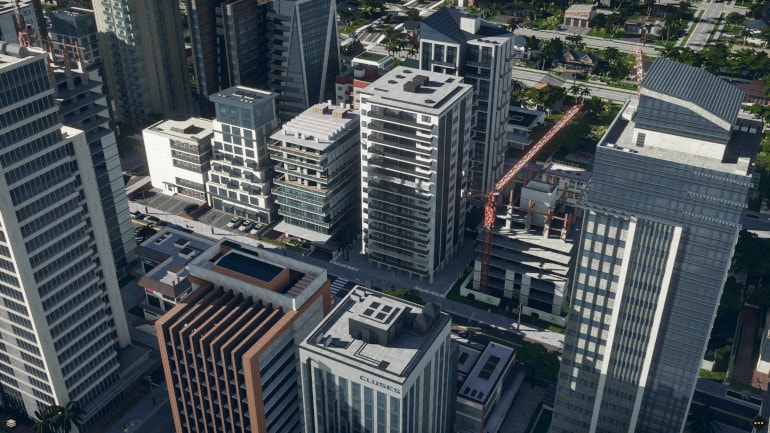 Build an entire Nation, one city at a time
More than 220 unique buildings (including real-scale skyscrapers), 8 road types, railways and subways.
Power and water management. Schools, hospitals, fire and police stations.
Large city maps (320×320 tiles), with up to 64 buildable cities per Nation.
Flag creator and mod-ready maps.
One of the most advanced economic simulation in a city builder
Unemployment, income distribution and social ladder.
Money printing, inflation rate and corruption.
Immigration policies, to precisely control the speed of the population's growth.
Extensive and powerful political options
51 policies offering a total of 204 distinct options to choose from representing all sides of the political spectrum.
Policy creator, to edit and enact custom laws.
Religion, birth rates and political affiliations.
Easy to play. Hard to master.
Riots, fires, plane crashes, organized crime.
Slums and urban decay.
Bankruptcy.