Call of Duty: Modern Warfare
Set Lowest Price Alert
×
Notify me, when price drops
Set Alert for Product: Call of Duty: Modern Warfare Digital Standard Edition US XBOX One CD Key - €13.39
WARNING! This product requires activation through Greenman gaming platform .Playable on Battle.net platform after installation.
COD Modern Warfare
Languages:

Call of Duty: Modern Warfare
Call of Duty: Modern Warfare Prices
Price History
Price history for Call of Duty: Modern Warfare Digital Standard Edition US XBOX One CD Key

Latest updates:

€13.39 - November 9, 2023
€12.74 - November 8, 2023
€13.39 - August 25, 2023
€13.64 - July 25, 2023
€12.99 - July 3, 2023
€13.15 - June 21, 2023
€13.18 - June 18, 2023
€13.35 - June 17, 2023

Since: June 6, 2023

Highest Price: €13.64 - July 25, 2023
Lowest Price: €12.74 - November 8, 2023
Description
Call of Duty: Modern Warfare is an upcoming first-person shooter video game developed by Infinity Ward and set to be released in October 2019 by Activision. This is the sixteenth installment in the CoD series. It also serves as the soft reboot of the Modern Warfare arc. Once again players will be able to experience the horrors of war – this time, however, the story is much darker and aims to be more mature than ever before.
Story and Characters
As the game's name may suggest, the action of the title takes place in the current times, where the line between good and bad on the battlefield is blurrier than ever. Distinguishing friends from foes is often hard and difficult – not all enemies wear uniforms. Combining this fact with the reality of the war, soldiers of the lethal Tier One group have to quickly assess the threat and respond accordingly, often causing the death of innocent civilians in order to save more people or to ensure their own safety.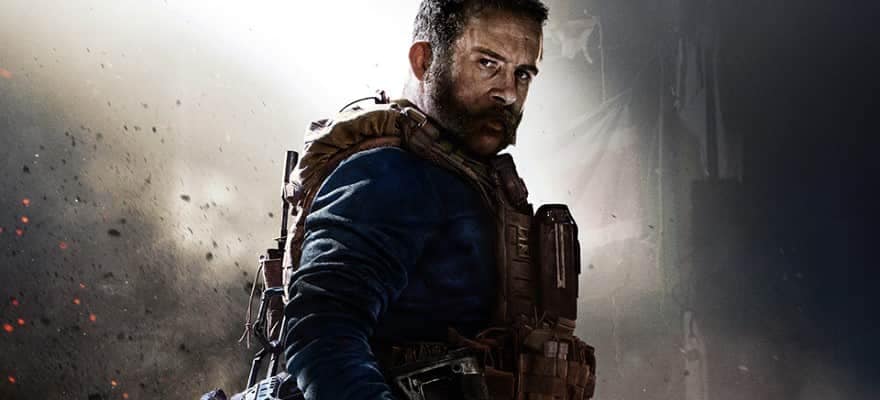 In Call of Duty: Modern Warfare Captain Price makes his return, but this time he is portrayed by Barry Sloane rather than Billy Murray. This means not only doing an impression of the character but rather rebooting it entirely for the new generation, just like the game itself is a reboot of the Modern Warfare series to better depict a current image of real war which changed drastically over the years.
Gameplay
CoD: Modern Warfare is played from the first-person perspective. The game lets you play the role of the Tier One operators as they are taking on dangerous missions that could change the global balance of power. Missions will be very diverse, giving you the opportunity to both sneak behind the enemy lines picking targets one by one from a safe distance or confront opponents face-to-face in close-quarter encounters. During your missions, you will have a wide array of equipment and weapons ready at your disposal. Each weapon behaves naturally and authentically, giving you a much deeper feel and a better impression of actually shooting it. It was possible to achieve thanks to the cooperation with veterans of SAS, CIA and Navy SEALs who shared their valuable knowledge and experience .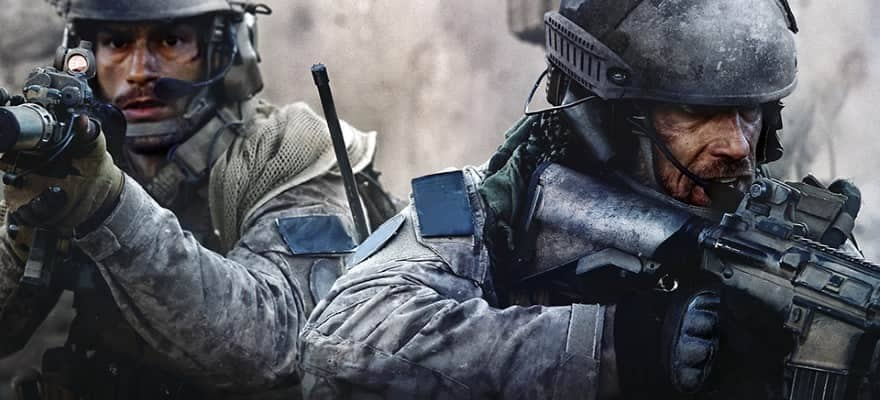 For the first time in the franchise, it will be possible to reload held weapon while aiming down the sights which opens up some new strategies waiting to be utilized on the battlefield – from now on you will be able to keep tracking the target at all times. To enhance the gameplay, developers also decided to create an entirely new engine for the game. It provides support for raytracing and 4K HDR and creates a photo-realistic visually-stunning experience.
Game Modes
Modern Warfare can be played either in single-player mode or in multiplayer with friends and other people. For those playing alone awaits extensive and epic story campaign full of dangerous missions and tough moral choices, as the war is never simply black and white. For those preferring online experience instead, developers prepared both traditional multiplayer and a co-op mode, where people can team up in order to tackle unique challenges together. On a side note, it is also worth mentioning that owners of both computer and console versions of the game will be able to play online together, as the game features a cross-platform multiplayer .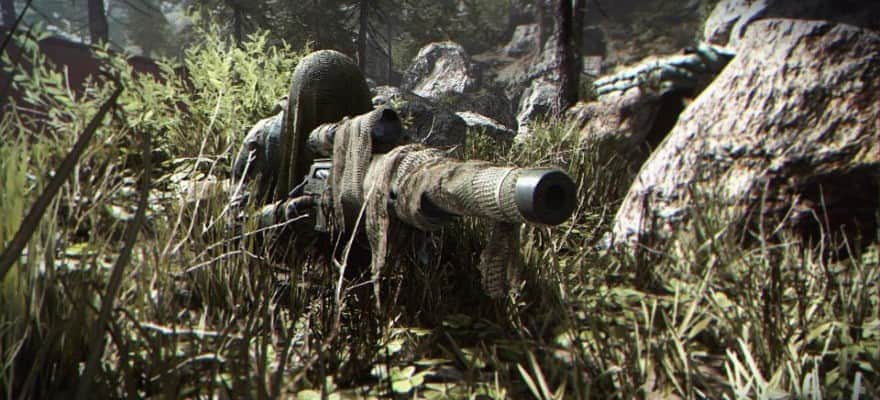 Key features
Experience the reality of war in a dark single-player campaign, where good and bad is hardly distinguishable from each other
Enjoy stunning photo-realistic visuals, thanks to the new engine supporting 4K HDR and raytracing
Utilize modern warfare equipment and weapons precisely modeled after their real-life counterparts
Team up with friends and tackle together with a set of expert missions designed exclusively for the co-op mode
Cross-platform multiplayer allows to compete against each other, no matter PC or console
This product is meant to be activated on the Battle.net platform in the Europe region. Release date: 2019-10-25
Activation:
Click HERE
Log in or register a new account.
Enter your Voucher in the code box and click "Apply"
You'll get a pop up showing details about the product you are redeeming. Click the "Redeem" button to continue.
Upon purchase, you will be asked to log in to your Battle.net account through an API which will grant you access to the game.
You will be prompted to confirm the redemption of the game and on which account it will be redeemed. If this is not the correct account, please use the logout button and log in again with the correct account.
Once redeemed, your game will appear in your Battle.net account.
Release date: 2019-10-25
System requirements
Below are the minimum and recommended system specifications for CALL OF DUTY: MODERN WARFARE (PC) – Green Gift Key – GLOBAL. Due to potential programming changes, the minimum system requirements for CALL OF DUTY: MODERN WARFARE (PC) – Green Gift Key – GLOBAL may change over time.
Minimal requirements
Processor

Intel Core i3-4340 or AMD FX-6300.

Graphics

NVIDIA GeForce GTX 670 / GeForce GTX 1650 or Radeon HD 7950.

Memory

8GB RAM.

Disk space

HDD: 175GB HD space +

System

Windows 7 64-Bit (SP1) or Windows 10 64-Bit.

Other

Network: Broadband Internet connection.
This content was copied from https://www.g2a.com/call-of-duty-modern-warfare-pc-green-gift-key-global-i10000188236024?gname=monkeycheapcodwarfare. It is protected by copyright, all rights reserved. If you want to use it, you are obligated to leave the link to the original source.